Eating bugs is fun! Unique, playable game that keeps people coming back. Response has been excellent. People keep playing, even when they hit a frustrating level.
Touch screen environment executed well. It really matters when and where you tap. Many people using multiple fingers and positions similar to when they are texting. Menus and on screen buttons work well.
No ads, no in app purchases, no permissions. We thought it would be refreshing to let people play a game without constantly being nagged to buy upgrades and power ups.
Demo version available containing the first 25 levels.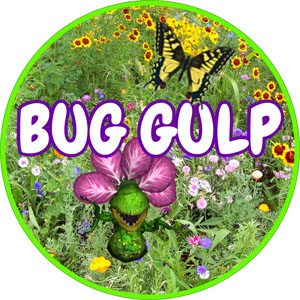 Twitchy Games is a game developer focused on creating fun, playable apps for a variety of devices.
"Games + People = Fun. Life + Fun = Better."
The challenge for Twitchy Games is to come up with unique game play that keeps players coming back. Games should be accessible, but challenging as the game progresses. They should be fun and appeal to a wide audience. In doing so, we believe games improve the quality of life.
We feel that a lot of games that are sold for touch screen devices fail to use that environment properly. Implementation of tiny joysticks and buttons on screen are often difficult to control. Menus and options are often hard to get at. Screen sizes and obtrusive ads are not thought out well.
The landscape now seems dominated by free apps with ads or free apps with in game purchases. We will be doing that but want to make sure it is properly executed. There is still room for single purchase, paid apps though and many people appreciate that factor alone.
The downside to games with ads is, well, the ads. The downside to in app purchases goes deeper. In a lot of cases, in app purchases penalize players who are not as good as others: (Not able to get past those levels? Just buy our super deluxe power up package and you can finish the whole game in minutes). In other cases, the players are essentially being charged to wait less for progressing in the game: (Tired of waiting for those buildings to finish? Just buy our mega builder power ups.)
Thanks for checking out Twitchy Games. We hope you will enjoy our creations.